One of the best ways to keep kids entertained while camping is to have a great stash of camp crafts ready to make. These "wishing stones" are made with melted crayons, and no two are ever the same.
Find some smooth stones on your nature scavenger hunt, or bring some with you, along with a few handfuls of crayons. This is a great way to use up all those broken pieces.
Have an adult place your stones in the fire coals to heat. We like to use kitchen tongs for adding and removing stones. While the stones are heating, have the kids peel any wrappers off the crayons.
Remove stones from fire and place on paper towel or plate. Press crayons against hot stones to melt wax. Make lines, dots, flowers, or whatever your imagination desires.
*Safety note: kids should use paper towel or plate to turn stones, not fingers. Stones are hot!
This page may contain affiliate links. If you make a purchase through my link, I will earn a small commission at no extra cost to you.
Experiment with metallic, shimmery, and other types of crayons, they all melt with different effects. Let stones cool and wax harden before touching.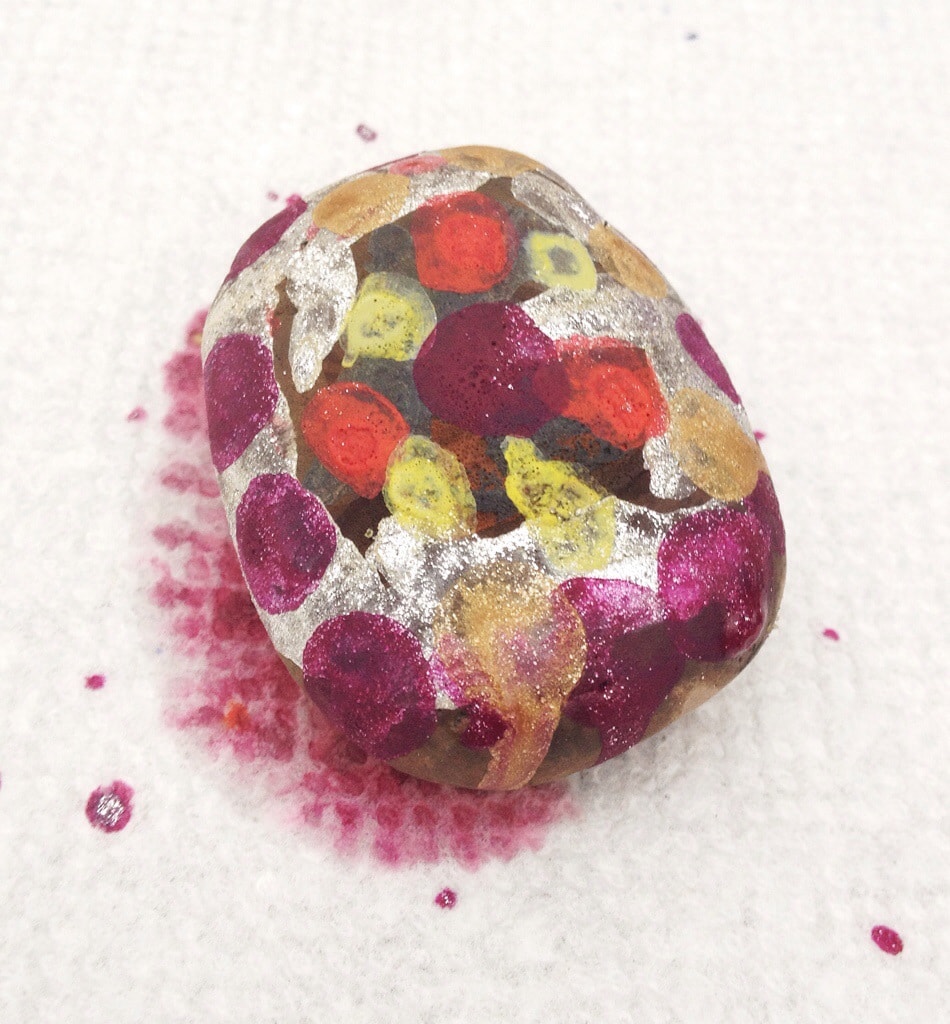 For bonus fun, before crayon wax hardens, sprinkle wishing stones with glow-in-the-dark glitter. "Charge" glitter with a flashlight for glowing nighttime entertainment and extra-special wishes.
More Camping Activities to Enjoy:
Pin this Camping Craft For Later:
Thanks for stopping by!
Carla