Yes, now you can find some of my favorite patterns in the new Carla Schauer Designs Zazzle store! I've been working like crazy to get everything up and ready to go, and it feels great to finally be able to share.
This page may contain affiliate links. If you make a purchase through my link, I will earn a small commission at no extra cost to you.
Each of the patterns are available on a variety of products–phone cases, greeting cards, jewelry, stationery, and lots more. Also, on Zazzle everything can be personalized, which makes each product even more unique. I added a name to this notebook, but you could also use a monogram or even a favorite quote.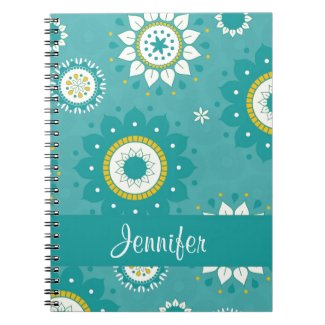 I'll be adding more patterns over the next several months, as well as some more products (including holiday cards coming soon). I'd love it if you'd take a look around the new zazzle store and let me know what you think!
Thanks for stopping by!
Until next time,
C.