Once you've picked up a rock and started practicing your rock painting a little, you'll likely starting for some rock painting ideas to recreate. Whether you're looking for beginner rock painting ideas or you've been decorating stones for a while, you'll find plenty of ideas for everyone.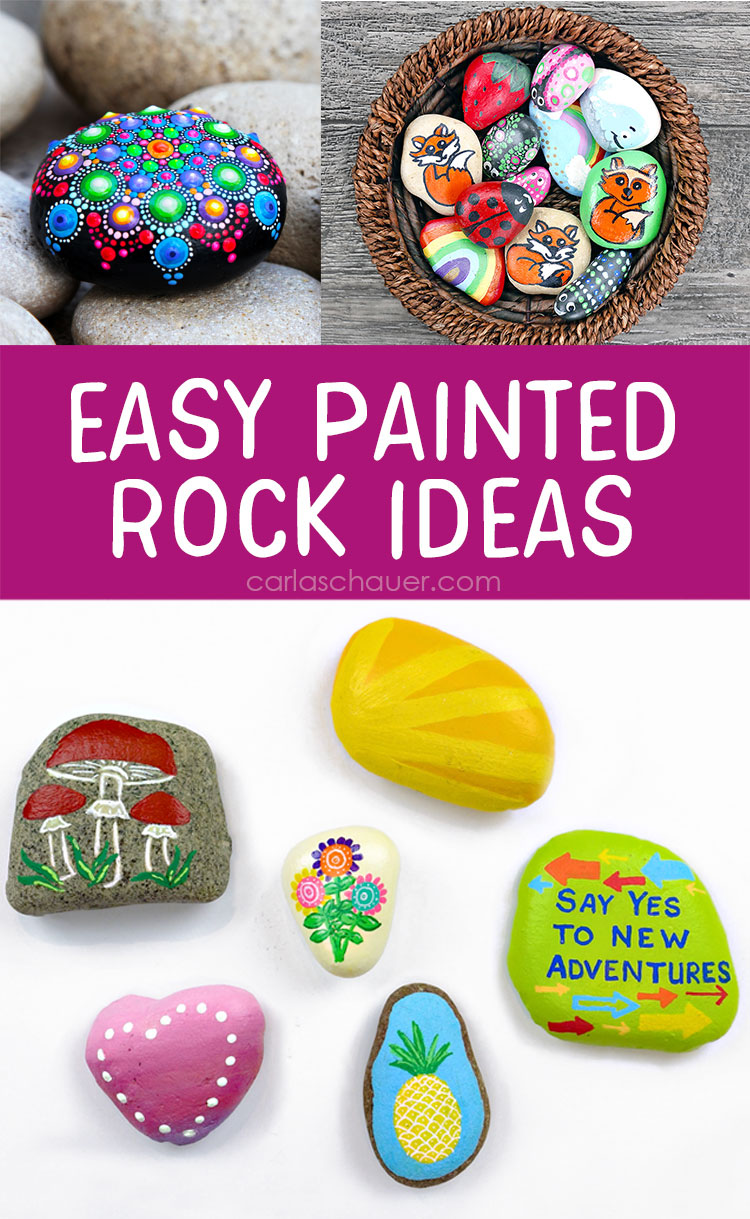 Easy Rock Painting Designs
It's easy to get overwhelmed with all the options when you're trying to think of things to paint on rocks. To help you avoid "analysis paralysis", I've created and collected plenty of simple rock painting ideas with easy tutorials to follow.
You can use these instructions to make these exact stones, or use them as rock painting inspiration for your own amazing designs! If you're not ready to begin painting quite yet, you can start with my Rock Painting Overview.
[embed_popupally_pro popup_id="20″]
To see all of my painted rock designs and projects just keep scrolling down. Be sure to subscribe on YouTube where I share my DIY craft ideas and tutorials. Make sure to pin to your favorite rock painting Pinterest board, and keep checking back for new tutorials.
All Stone Painting Ideas
All of these stone painting ideas are easily made with acrylic paints and brushes, dotting tools, or paint pens. Don't let your supplies limit your creativity. Pick a rock art idea and jump right in!