For all the days when inspirational messages just won't do, here's a Sweary Cuss Word Coloring Page to relieve some of the stress you're feeling. The methodical repetition of the coloring process with a hearty "Shit!" is just what you need to ground you during this bizarre time indoors. I'm sharing this page inspired by my A Case of the Mondays coloring book.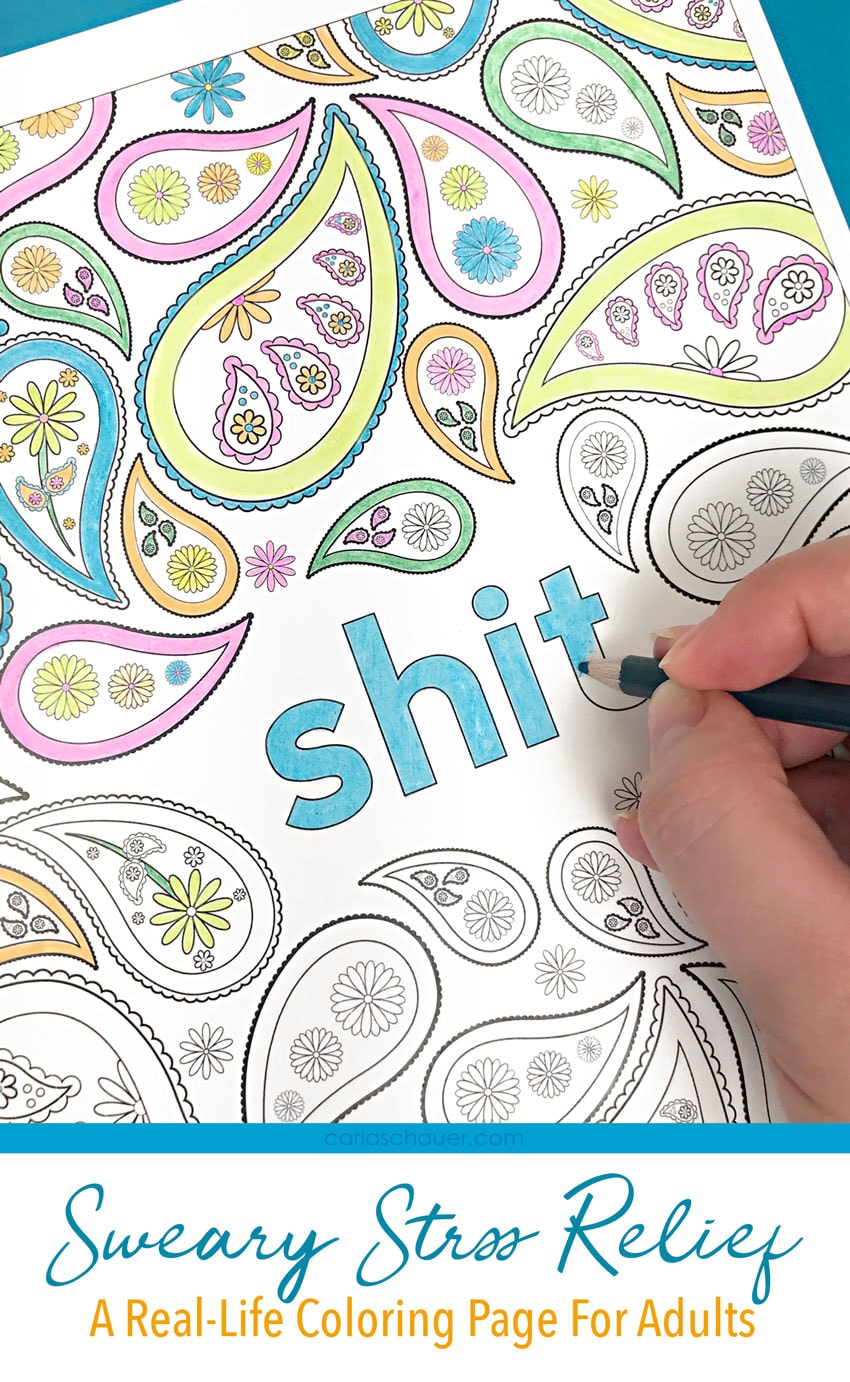 Cuss words, curse words, swear words…whatever you call them, they're oh-so-satisfying to shout out when the occasion arises. I'm giving you this free swear word coloring page because I understand the feeling completely. While some may call it an inappropriate coloring page, I think it's more than appropriate for so many of us needing a calming craft or to express our (sweary) emotions.
This page may contain affiliate links. If you make a purchase through my link, I will earn a small commission at no extra cost to you.
Snarky, Sweary, Coloring Book for Adults
A Case of the Mondays is a coloring book for your unmotivated side. Perfect for those days where you just want to sit on the couch and relax, these 24 single sided floral and geometric images say what you're really thinking. ***note: 3 pages of this book contain adult language*** Sometimes what you're really thinking may not be appropriate for children.
Grab A Case of the Mondays-printable download edition and print right from home.
Related Post: Favorite Supplies for Coloring and Lettering
Download the Swear Word Coloring Page
Use the link below to save the free printable curse word adult coloring page to your device, then print as many as you need for personal use. See full Terms of Use for printables.


Pin this Adult Coloring Page for later:
Free Printable Cuss Word Coloring Page