Our family loves road trip games. Scavenger hunts, road trip bingo, license plate game…we play them all. They're a fun way to reduce the amount of electronics we use in the car, and look at the sights as we drive. This Travel Scavenger Hunt for tweens and teens is a little harder, which makes it great for adults as well.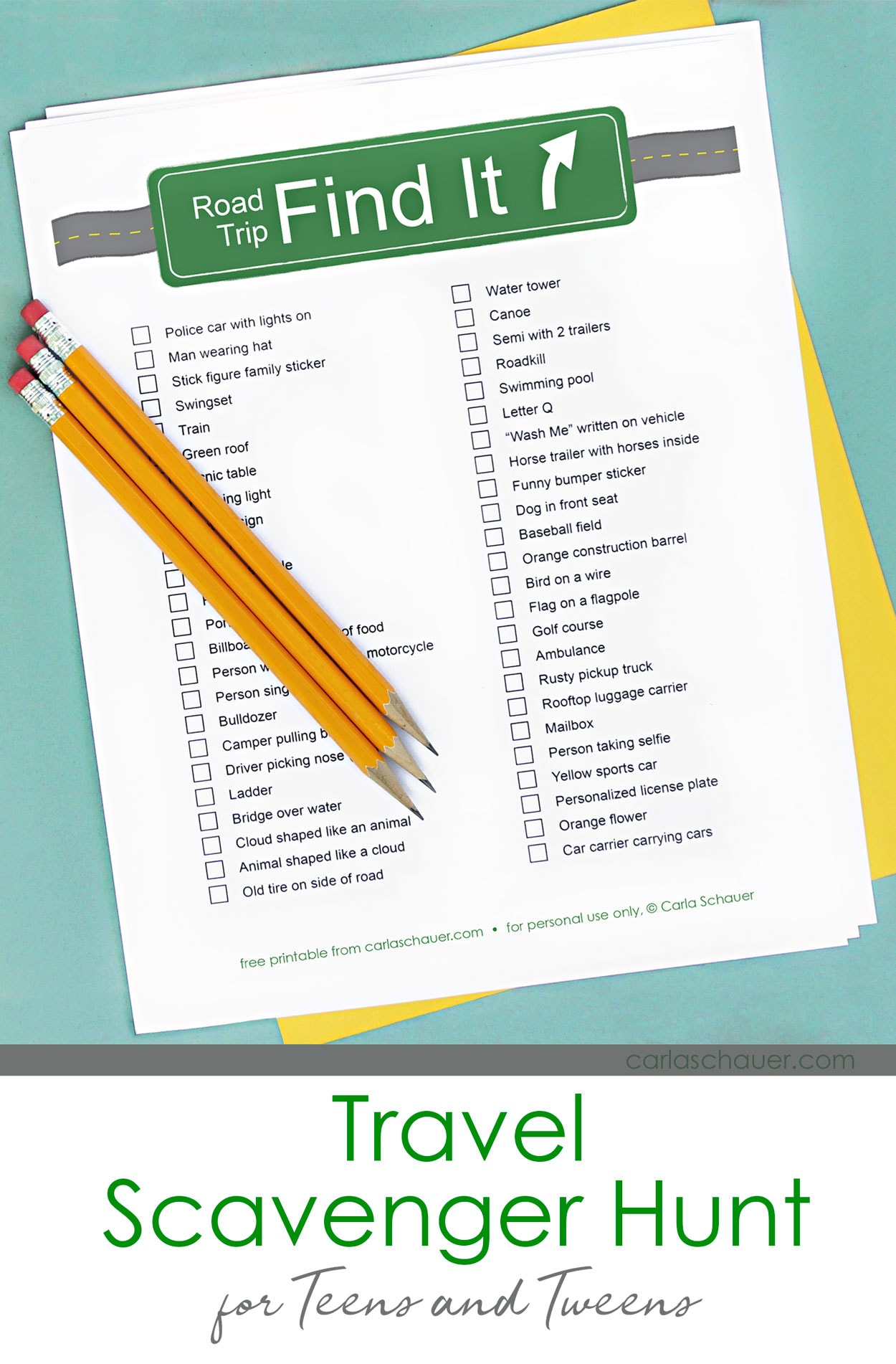 My siblings and I still talk about the ridiculousness that happened on our family road trip vacations, and I definitely want my own kids to do the same someday. My dad once turned around and backtracked 10 miles because my mom was sure she saw a real, live alligator by the side of the road, and we wanted to see it too.
That alligator turned out to be an old blown tire by the side of the road and made family history. "Florida alligator" (old tire) now holds a permanent spot on our road trip scavenger hunt lists, and a permanent spot in our family vacation hall of fame. Silly stories are the best part of road trips, and you can't make those when heads are buried in electronic gizmos.
Road Trip Scavenger Hunt Printable
Download my free printable Road Trip Scavenger Hunt for teens and tweens below, then print as many as you need for your next trip (personal use only).


Free printable travel scavenger hunt for tweens and teens. From Carla Schauer Designs...
Thanks so much for visiting! Because of all the interest in my travel printables, I've created a separate site all about family travel with teens and tweens. You can find even more travel printables, car games for teens, trip adventures, gear and gift guides, and much more at Meander & Coast. I can't wait for you to join all the fun. See you there!